Information on PCOS can be overwhelming.
Should I be low carb?
How do I manage this complex condition?
Everyone just keeps telling me to lose weight - but it's impossible.
Sound like you?
There is a LOT of misinformation out there about PCOS and it's management.
Nutrition, medication management, and lifestyle strategies are key to managing this chronic condition, along with intuitive eating and learning to love your body!
This meal plan is designed to offer a variety of nutritious recipes that provide BALANCE, not RESTRICTION for PCOS management.
At Ignite, we recommend those with PCOS work with a trained dietitian to help tailor advice to them.
Visit www.ignitenutrition.ca to meet our team and work on your PCOS management.
---
We have a vault of four week-long balanced PCOS menu plan designed by Registered Dietitians, that are delicious, simple, and don't take a lot of work!.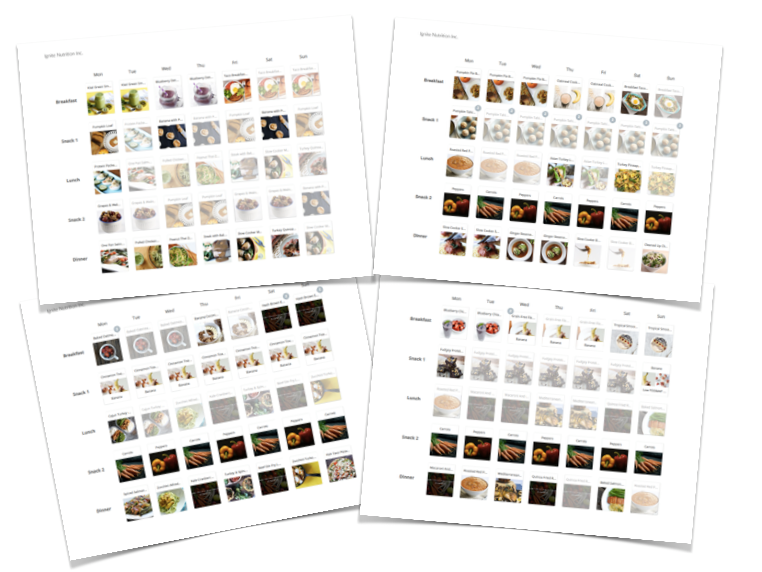 Our four weekly meal plans:
- are designed to provide balance and variety
- take minimal amount of time in the kitchen - making use of leftovers and simple recipes
- help manage blood sugars without being restrictive
We have designed the plans to either cook ahead or use leftovers to save time.
All plans come with a grocery list, (which is awesome for click and collect!)
Our meal plans are designed for one, but are easily scaled to suit a family.