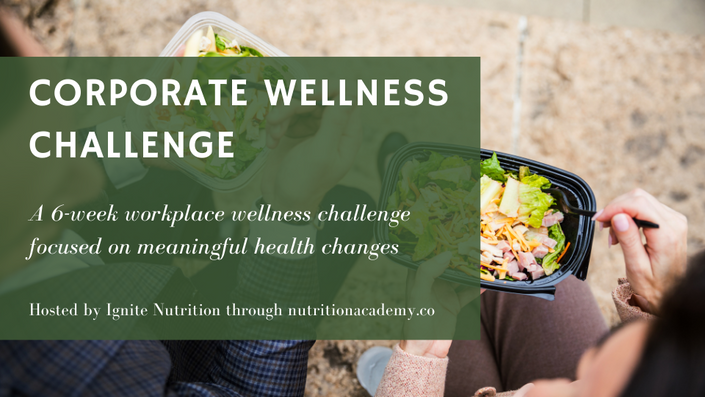 Corporate Wellness Challenge - UBC AVPFO
Reach your health goals with small, meaningful changes!
Welcome to The Corporate Wellness Challenge!
We are kicking off 6 weeks of wellness starting October 5th and ending November 16th!
This special event is being hosted for UBC's AVPFO - however - if you'd like your organization to join a wellness challenge - just contact us!
---
When you go on a fad diet, do a health or wellness overhaul, or simply decide it's time to make a change to your health, often times, these changes don't stick.
WHY?
Because you haven't formed a health behaviour that ACTUALLY fits within your life - making it seem like an uphill battle to do day in, and day out.
People often come to dietitians saying 'if I could only have stuck to X diet, THEN I would achieve my health goals'.
Let me ask you: Do you fail the diet? Or does the diet fail you?
We KNOW that changing health involves something more complex than willpower - it takes SKILLPOWER.
By incorporating small, meaningful changes into your life, you are:
Creating a habit you can maintain

Doing something achievable

Gaining CONFIDENCE and COMPETENCE in ONE behaviour at a time


Creating a catalyst towards BIG results over a longer period of time.
This Fall, join us in the 6 week movement - and make a REAL and LONG LASTING difference to your health.
In addition to the 6 week challenge, there will be 3 live webinar events:
A Kickoff Webinar - Oct 5th 12pm
Live Cooking Demo (with 2 recipes) - Oct 26th 12pm
A Wrap Up Webinar - Nov 15th 12pm
Your Instructor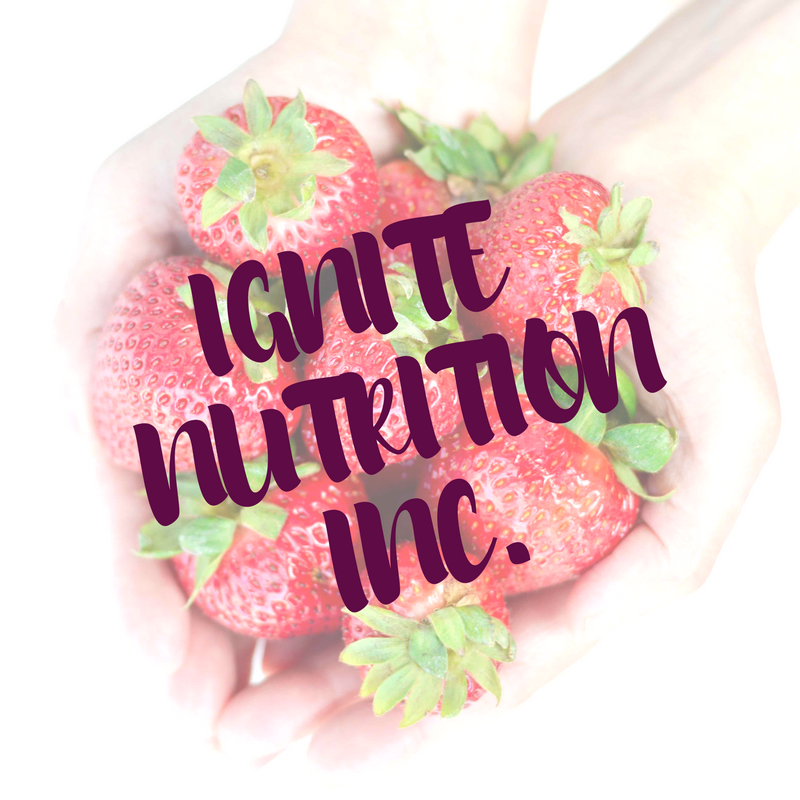 Ignite Nutrition is Canada's leading digestive health nutrition practice. Our team of 7 dietitians helps empower Canadians to ignite their journey to a healthier life. Looking for help with your nutrition? Visit www.ignitenutrition.ca to book an appointment - many times extended benefits cover the cost of dietitian and psychology services!
What You Need to Know About The Challenge
WHO IS THIS CHALLENGE FOR?
This challenge is currently being run for UBC'S AVPFO department - We will be STARTING October 5th.
We regularly run the challenge for corporations as part of their wellness initiatives. If you are a corporation looking to run a wellness initiative, contact us at [email protected]
WHAT WILL I BE DOING ON THIS CHALLENGE?
There will be 4 challenges spaced throughout the 6 weeks; we will be giving you a specific task, that is quick, easy, and will contribute to your health, no matter WHAT your health and nutrition goal.
You will complete the task for 10 days to help you to build your new habit.
With each task, we build on to each habit so that fits within YOUR life. By the end of the 6 weeks, you will have developed 4 habits that will have a HUGE impact on your health!
HOW DO I PARTICIPATE?
EASY! Just click the 'join challenge' button.
HOW WILL MY HEALTH CHANGE?
I often say, it's not our lack of food knowledge that we struggle with, it's our BEHAVIOUR around food. By shaping behaviour in a way that builds your habits, confidence, and competence, you will gain the skills YOU need to ensure your changes stick around for GOOD!
This doesn't mean it's going to be easy - all behaviour change takes work and commitment. However, we have designed the challenge in a way that you pick what works best for YOU, and you learn from where your personal challenges lie.
We've chosen the challenges based on where we see people make the most mistakes with their health - and have focused on behaviour, rather than 'food rules' - so that it fits within your life, and that you don't feel restricted! These challenges give you 'bang for your buck' - a small habit with a BIG long term payoff.
Course Curriculum
Welcome! Before You Get Started.
Available in days
days after you enroll
Kick Off Webinar October 5th 12 pm PST
Available in days
days after you enroll
October 10-19th Challenge 1
Available in days
days after you enroll