YOUR INSTRUCTORS
This course is designed by degreed professionals, Registered Dietitians who are experts in food and nutrition.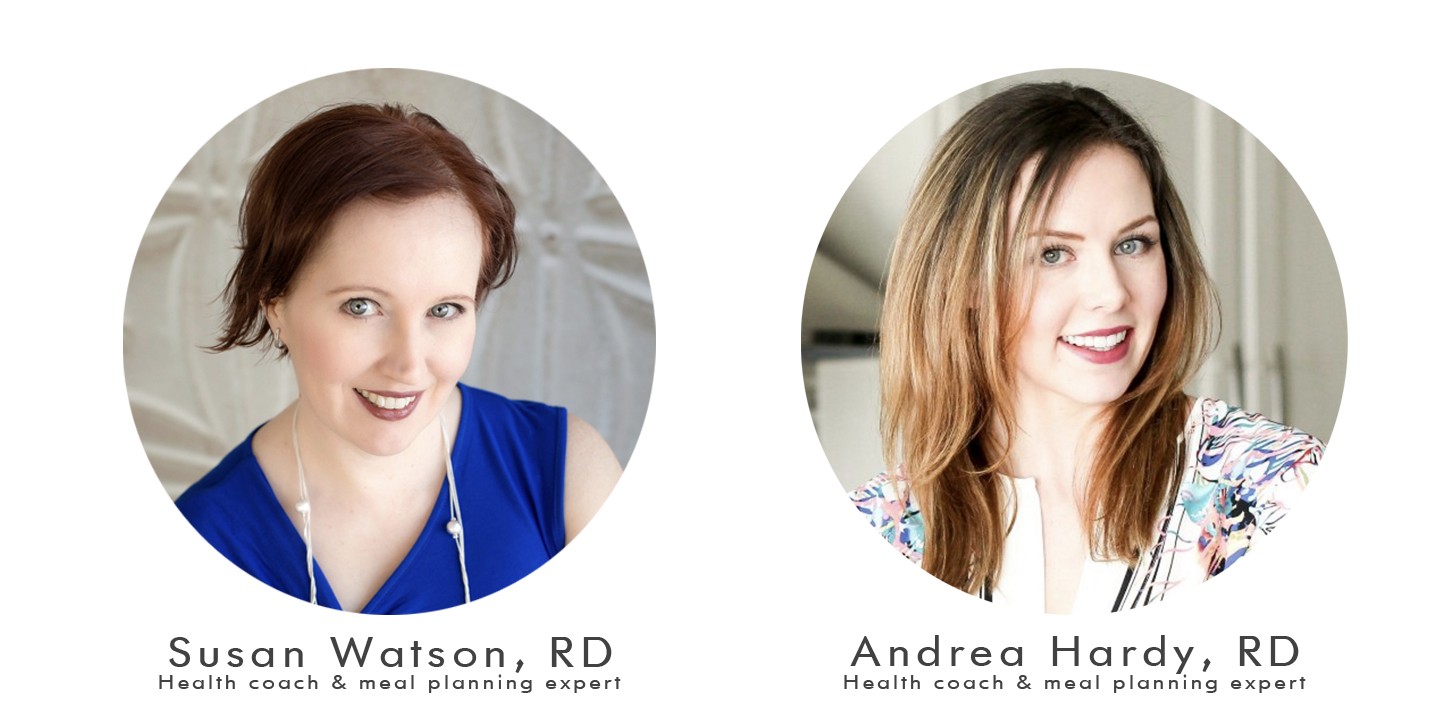 We practice what we preach in our own home/work life,
and have been teaching meal planning to clients for over 10 years!


WE KNOW THAT THERE ISN'T JUST ONE WAY TO MEAL PLAN, OR ONE WAY TO EAT. THIS COURSE WILL TEACH YOU A VARIETY OF WAYS TO MEAL PLAN THAT WILL SUIT YOUR FAMILY LIFE, ADDRESS YOUR FAMILY EATING HABITS AND IMPROVE YOUR FAMILY'S NUTRITION!
You will eat better than you ever have
because we teach you how to balance your meals
with the appropriate amounts of protein, carbohydrates and vegetables at each meal,
and how to plan to snacks that keep you and your family feeling full and energized all day!