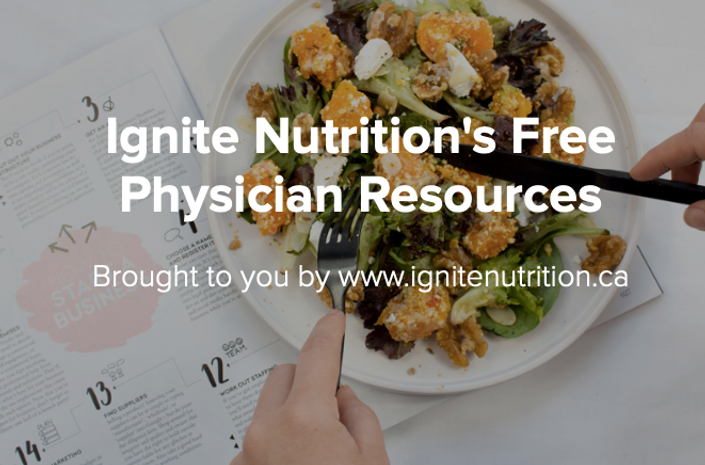 Ignite Nutrition's Free Physician Resources
Brought to you by www.ignitenutrition.ca
Ignite Nutrition understands time with patients is limited, which is why we've created a variety of different resources for physicians – to encourage meaningful & practical nutrition changes in patients in 5 minutes or less.
Download nutrition resources to provide focused information, advice, and guidance on lifestyle changes after a GI diagnosis.
Current handouts include:
GERD

Reducing Risk of Colon Cancer (post-polyp diagnosis)

Bloating & Distention

IBS (including access to up-to-date FODMAP information)

Your Instructor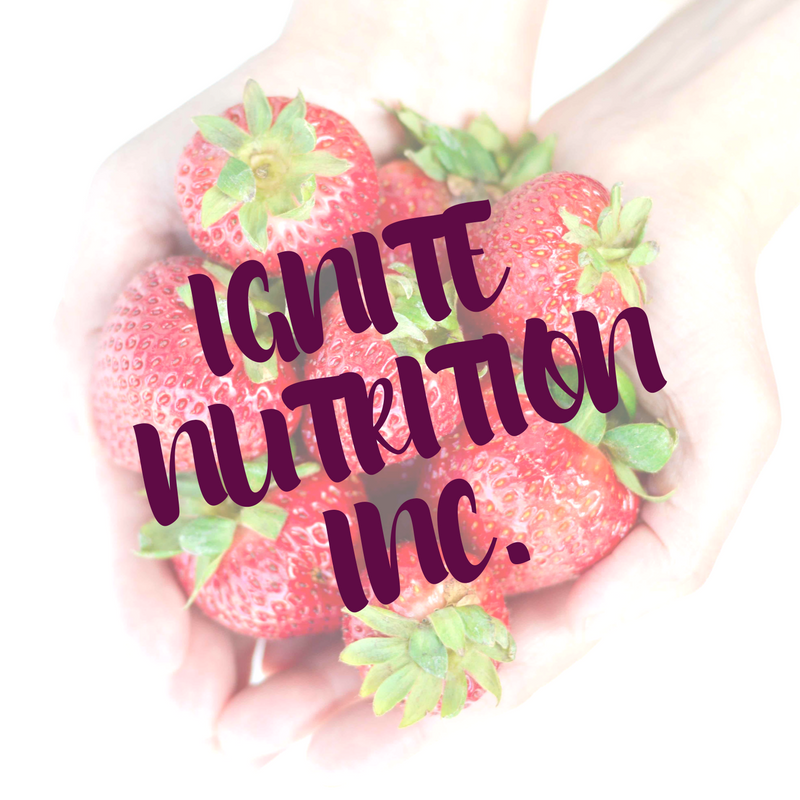 Our team of registered dietitians is specialized in IBS and the low FODMAP diet. We are recognized across Canada as experts in our field and have helped countless patients with their IBS!
Visit us at www.ignitenutrition.ca for information on our one-on-one counselling services!
Frequently Asked Questions
How can I use these handouts?
These handouts are licensed for individual practitioner use in clinics and can help you make an IMPACTFUL nutrition intervention with your patients in 5 minutes or less.
How do I get my patient connected with a dietitian?
Patients can self refer at www.ignitenutrition.ca or by calling 403-808-2348. We also accept physician referrals. email:
[email protected]
fax: 403-770-8430
Did You Know?
Many health care plans cover the cost of Registered Dietitian services as part of an extended benefits plan. If registered dietitian services are NOT covered, they are considered a tax-deductible medical expense.
Nutrition Counselling
Would your patient benefit from one-on-one nutrition counselling?
Our dietitians spend time working with clients to understand their behaviours & lifestyle, so that we can affect a meaningful nutrition change.
Referrals can be submitted by
email: [email protected]
fax: 403-770-8430
or by patient self referral at www.ignitenutrition.ca
Ignite Nutrition values connecting with health care professionals.
If you or your clinic are interested in an education event, please contact us to arrange a time! Our dietitians are happy to come share with you up-to-date practice information, and practical tips so you can best help your patients!