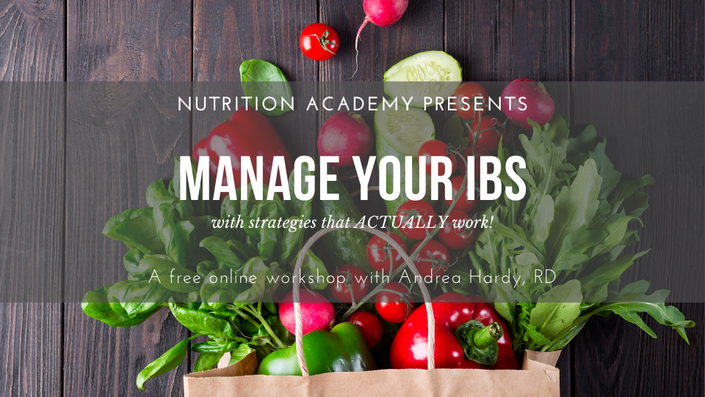 Manage your IBS
With Strategies that Really Work!
Have you been diagnosed with IBS or maybe gotten the message that it 'might' be IBS since everything else has been ruled out?
I'm Andrea a Registered Dietitian and I have IBS myself. It's actually WHY I started my private practice, Ignite Nutrition.

I want you to know, IBS is a REAL condition, with REAL options for management, and that you don't have to live with bowel issues impacting your day to day life!
This is a FREE re-recording of a workshop I hosted for IBS awareness month in 2018.
My vision for this event was to reach as many people as possible and shape the way in which we view IBS diagnosis and management. I want to empower people who are living with IBS, or who know someone with IBS to better understand the condition and that there is hope to feel better!
The event was a huge hit, and patients left feeling hopeful and empowered, and most importantly, with a tool kit of options to manage their IBS.
Our entire team at Ignite hopes you feel the same way, and we're here for support through one-on-one counselling if you need it!

Your Instructor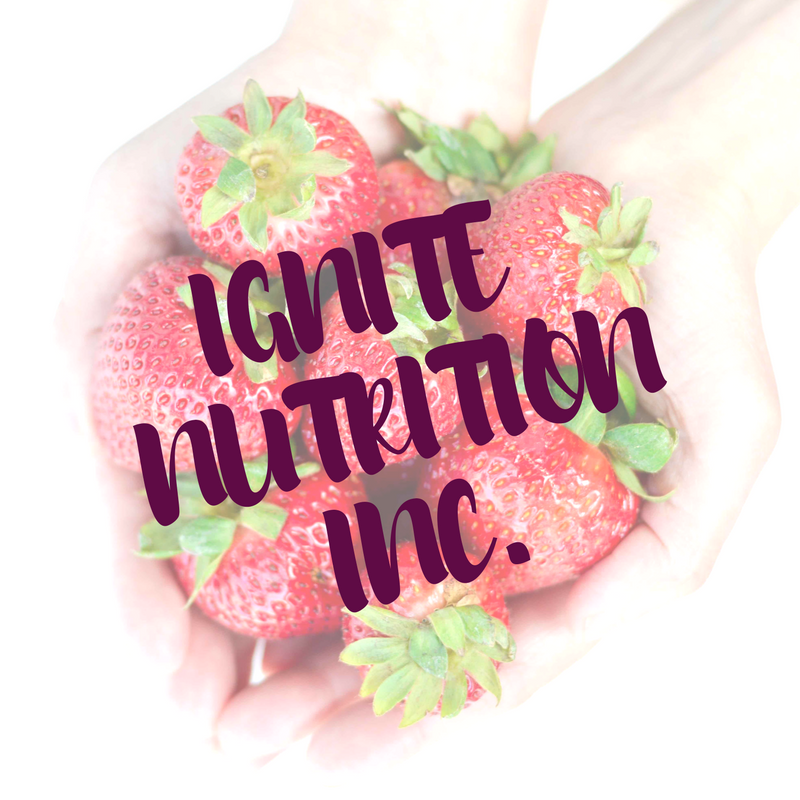 Our dietitians are specialized in gastrointestinal health and IBS management.
We bring you some great content to get started on the low FODMAP diet.
We strongly encourage you working with one of our amazing dietitians so your care can be monitored, individualized, and safely implemented.
Many health care plans cover the cost of registered dietitian nutritionists - check with your extended benefits today!
You will learn:
What IBS actually is

How IBS is diagnosed/how it should be diagnosed

Nutrition management options

Non-pharmacological and pharmacological medication options

The role the gut-brain connection plays in symptom management

The role the gut microbiota plays in symptom management

Your next steps/ a direction to go for symptom management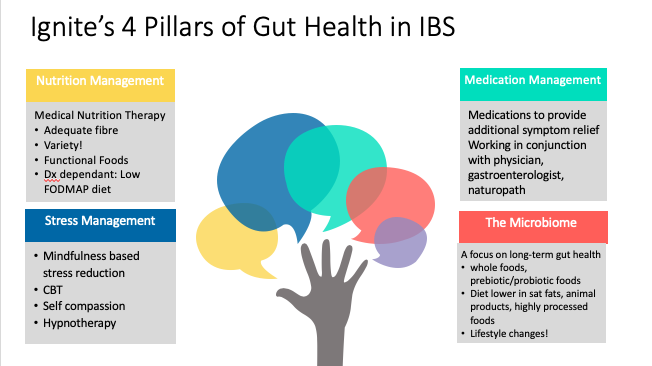 About Ignite Nutrition
Ignite Nutrition is a Calgary (and virtual) private practice specialized in digestive disorders, women's health, and food relationship. Our dietitians undergo extensive additional training for the management of digestive disorders and continue to be practice leaders in the field of IBS!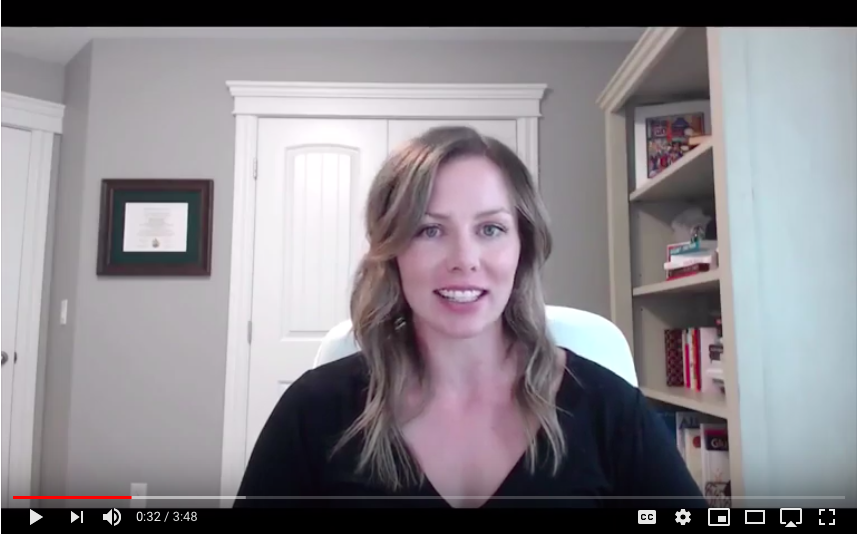 Course Curriculum
Before you get started
Available in days
days after you enroll
Access to the Workshop!
Available in days
days after you enroll
What Now?
Available in days
days after you enroll
Frequently Asked Questions
How will this workshop help me
This course is for informational and educational purposes only and does not replace medical or mental health advice. It is STRONGLY encouraged you work with a trained health professional to implement the IBS strategies though it is understandable that this is not accessible for everyone, which is why we've put as much supportive information in as possible. Keep in mind, everyone's IBS is different, which is why an individualized approach is likely to produce more beneficial results. To work with one of our trained IBS dietitians, visit www.ignitenutrition.ca
What support will I receive?
Due to the volume of participants in this free workshop, we are unfortunately not able to support individual questions and do not provide counselling via email. We do have one-on-one counselling services to help support you if needed at www.ignitenutrition.ca
Are You Ready to Manage Your IBS?
Get the RIGHT information to feel better fast!
Get instant access to the workshop now!