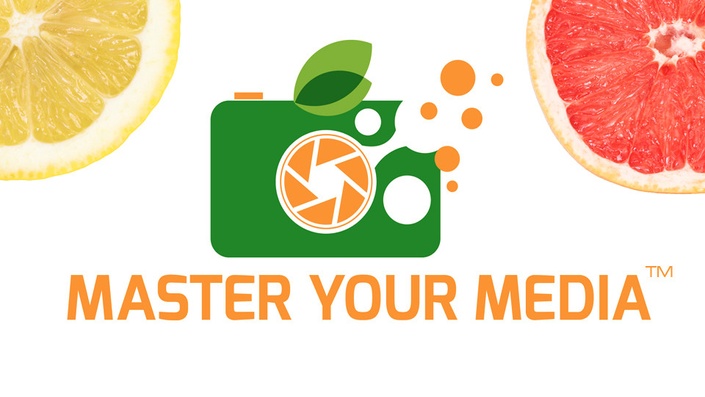 Master Your Media™ Bundle
How To Use Social Media Design Tools & Skills All Nutrition Experts Need to Know
Watch Promo
Enroll in Course
Want to increase clicks, likes, followers and shares?

But not really sure how to do so?
Are you not getting the social media exposure you want?

Does learning about social media feel overwhelming and make you want to cringe?
Then we've got you covered with our course:


Learn to
Registration is now open!

Because let's be honest here, most media on blog posts, Facebook updates, Instagram and Twitter is sub-par, at best. Sorry, but it's true :-(
When scrolling through social media, what images make you say 'WOW'? What images fall flat, having you glaze right over?
---
"As nutrition professionals we have important health messages that can impact our followers (who are often our clients & patients), and if our social media posts are not being viewed then our messages are being lost." ~ Susan Watson, RD
---
Non-credible health influencers are sharing posts on social media that are going viral, yet many health professionals have evidence-based messages that are being missed.
We want to help you change that!
Learn how to turn up YOUR media game & get heard!
Master Your Media™ is a 3-part web-based course series with tech-training that will take your media to the next level.
This Course is for you if:
• You struggle produce consistent, quality media images across all platforms (ex. Facebook, Twitter, Instagram ...)
• You want to learn food photography basics - even if you only shoot with your smart phone
• You find photo editing programs/ apps confusing
• You want a low/no cost solution to producing high quality images
• You find producing media designs time consuming
---
"Quality media design has clearly increased my clicks, likes and shares! By developing a media strategy, I have seen my post engagement go from zero to 60." - Andrea
You'll Learn:
• The components of taking great photos using your smart phone
• How to acquire quality stock photos, without fear of breaking the law
• How free editing tools save you time, money, and can still create masterful media images
• How to de-mystify social media platforms: How to get more clicks, likes, and shares on various platforms through simple best-practices
Master Your Media 1.0
Join us for a 3-part workshop where we show you the ins and outs of taking and acquiring good quality images, editing those images, and how to leverage those images to maximize impact on social media.
Lesson 1: Taking and acquiring photos


Take great looking photos using your smart phone

How to use filters to make your images stand out in the crowd

Food Photography - Lighting, staging, & other things to consider

How to make the most of stock photos - how to source them and make them work for your brand
Lesson 2: Editing photos using free online easy to use apps


Free editing tools: How to use PicMonkey and Canva efficiently and effectively to build your businesses image-brand

The value of templates - streamlining your media process

Formatting your images for social media
Lesson 3: How to get optimal shares and likes using your photos on social media

Social media best practices for optimal engagement
Optimizing your social media platforms

How to make your photos work for you

Professional practice areas to consider when posting to social media

Pulling it all together: How consistent quality imagery creates a following and a brand

---
Frequently Asked Questions
I don't know if I can make it to all of the live training!
Not to worry - all training will be recorded and available for replay. In our classroom, our discussion board will facilitate any questions you might have if you've missed the live training, or if you run into questions as you start to practice after the training.
I already have basic skills in editing images - how will this help me?
Master Your Media is all about streamlining the media process. Do you feel disorganized with managing your media? Do you often leave steps out because of lack of time? Do you feel overwhelmed with editing and producing great images, consistently? Then this course IS for YOU. We take you step by step, through the entire process, to develop a media strategy for your business that isn't overwhelming.
I am tech-challenged. This seems overwhelming!
Funny enough, we were tech challenged too. Unfortunately, nothing existed that taught us media creation from start to finish. So we are both self-taught. There were tears involved. And many mistakes and lessons learned. Now that we're guru's we want to make it as EASY as possible, with the least amount of time commitment as possible, so we can focus on what we do best in business.
So. You know you have to up your media game.
But are you ready for it?
You ARE READY? Right Now.
My biggest reservation in business was knowing where to invest my education dollars.
Surprisingly, some of the best money I spent was on learning how to streamline my process, and make my business beautiful.
I get so much value learning about something outside my area of expertise.
This course will de-mystify tech, and add some serious muscle behind your media images.
And best of all, it's created by dietitians, specifically for dietitians.
No sleeping in the back row when the instructor drones on about something not applicable to YOUR business. It's ALL applicable. This content is made specially FOR YOU.
---
Transformations from taking our course:
High quality media images that get more clicks, likes, followers, and shares (See our webinar for real-life case studies!)
Increased conversions

Increased visibility

High quality images that will establish you as an expert

Beautifully branded, consistent images that increase client trust

Honing your media skills gives you the gift of time
No more late nights, scrambling for media images, and wishing you had done a better job.
Share your message effectively by learning to Master Your Media™.
Courses Included with Purchase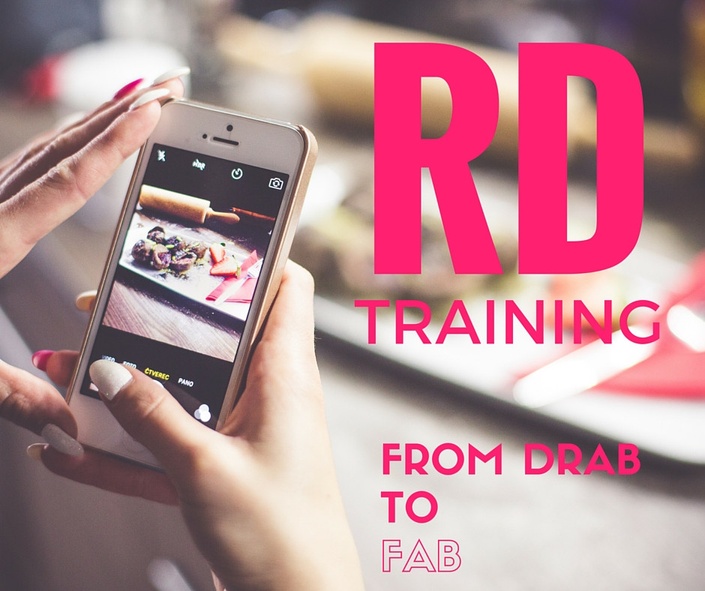 Drab To FAB - Social Media Training PART 1
Grow Your Nutrition Social Media Following!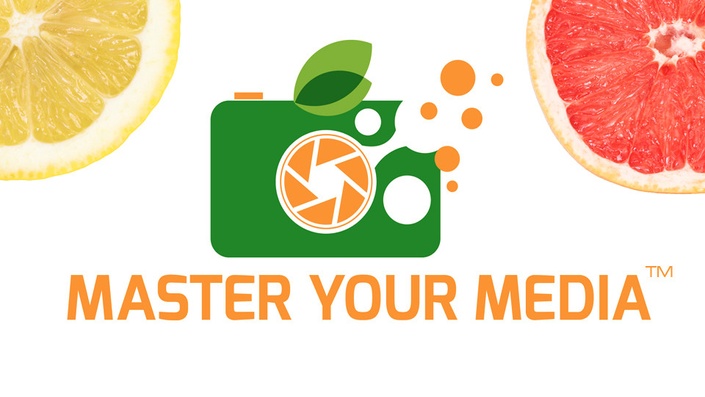 Master Your Media™ Part 2 - Lightroom & Photoshop
How To Use Social Media Design Tools & Skills All Nutrition Experts Need to Know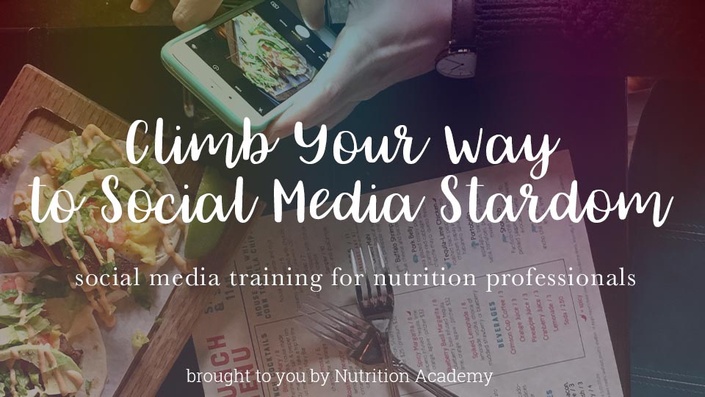 Climb your way to Social Media Stardom!
Leverage social media to elevate your biz and get your message heard!
Original Price: $328
Your Instructor
Hi! I'm Andrea. My business started as a blog, and a love of
really pretty things
. As a lover of Pinterest, beautifully curated Instagram boards, and well executed food photography, I LOVE that I get to roll all of those creative juices into making my business hyper-successful. I'm a completely self-taught photographer, I understand the value of gaining knowledge as quickly, and simply as possible. I've taken something that I love to do in my spare time, and REALLY made it work for my businesses social media presence
. My audience loves it, and finds it relatable. My voice is heard on social media, and yours can be too. I can't wait to share all my tips and tricks with you.