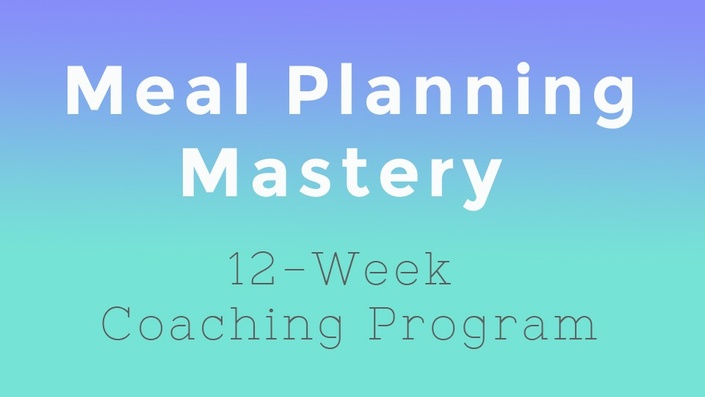 Meal Planning Mastery With Susan
Get 12-weeks of support coaching to learn how to start eating healthy by consistently meal planning and prepping your meals
Sign up for 12-weeks of coaching
Frustrated with eating unhealthy fast-food, three to five times per week?
Annoyed with eating pre-packaged preservative-loaded frozen convenience food?
Hate going grocery shopping, spending $200, and still have nothing to cook at home?
Stressed out, running around like crazy at dinner time trying to figure out what to cook, while everyone is hungry and crabby?
Bored of eating the same old meals and tired of not having any healthy meal ideas?
Feel like it is finally time get some guidance by a trusted professional?
WHAT YOU'LL GET:
3x 1-hr hour meal planning strategy coaching sessions. She uses a variety of counselling strategies, habit formation techniques and will help you implement behaviour change skills to truly make a transformation in your life.
Weekly 15 min coaching calls via skype or phone. There is no one way to meal plan, and Susan will help you get the root of what you need to put in place to make meal planning become a weekly habit and never fall off track again. If you do fall off, she will show you the secret to how to get back on track without feelings of failure.
Daily meal planning or meal prep support via email. Susan will always be on hand to help you with personal advice to help you keep moving forward. When you work with Susan, she will show you that you don't have to spend hours in the kitchen slaving away to prepare home cooked meals that taste delicious, are full of balanced nutrition and will help you manage your weight.
Receive feedback and a review of your meal plans to make sure they meet your nutrition and health goals. Susan dominates meal planning and as a registered dietitian is a professional and can help you learn how to develop your own unique way of meal planning that suits your individual nutrition needs and lifestyle, especially if you have a medical condition like diabetes or high cholesterol.
New recipe ideas emailed to you every day for the full 12-weeks of the program!
12-weeks of meal plans & easy grocery lists to help you save time and eat better.
Get access to our weekly meal plan vault with over 40+ registered dietitian designed healthy meal plans and recipe idea inspiration!
You won't have to rely on motivation or inspiration anymore! You will form a lasting habit that sticks, and the outcome is that you will be preparing healthier food for you and your family, eating better, and feeling great about your nutrition!
Topics we cover in your meal planning strategy sessions:
Session#1: CREATING YOUR PLAN
Discovering your personal meal planning style and what meal planning system is going to work best for you.

Basic nutrition 101: How to build healthy balanced meals and snacks (what are the nutrient you need to plan for to stay energized and fueled all day).

Getting organized and implementing your meal planning system.

Get guides, templates and food lists for planning balanced meals and snacks
Session#2: MASTERING YOUR PLAN
Master your time in the kitchen with the meal prep skills you must know and have to use.

Learn how to work smarter not harder, success tips for batch cooking, and how to leverage leftovers.

We will discuss how to big batch breakfast meals, make ahead lunches, and 20-min dinner recipe ideas.
Session#3: PROTECTING YOUR PLAN
How to plan for and implement strategies for when life gets busy or when things don't go as planned.

How to adapt your plan for when life or your schedule changes

How to stay inspired so you don't get bored with you plan and fall back into poor habits
Weekly 15 min phone/Skype calls will be to check in on your progress, and to offer quick tips and ideas to insure you have all the tools you need to keep progressing in developing your meal planning habit. I want to know how you are doing!
I want to offer my support and expert advice, and share any resources you might need.
Your Instructor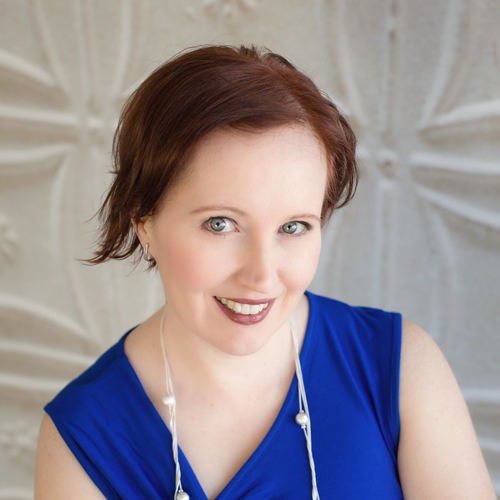 Hi I'm Susan Watson, dietitian, busy mom and owner of a thriving nutrition coaching business. I've been helping my clients with weight loss & meal planning for years, and have seen all the challenges that people face when it comes to understanding what and how much to eat. I have found solutions to managing weight for the busy professionals, students, stressed out stay-at-home moms and people who are novice cooks ...I've helped almost all walks of life, and I've got you covered!
Course Curriculum
Welcome!
Available in days
days after you enroll
Courses Included with Purchase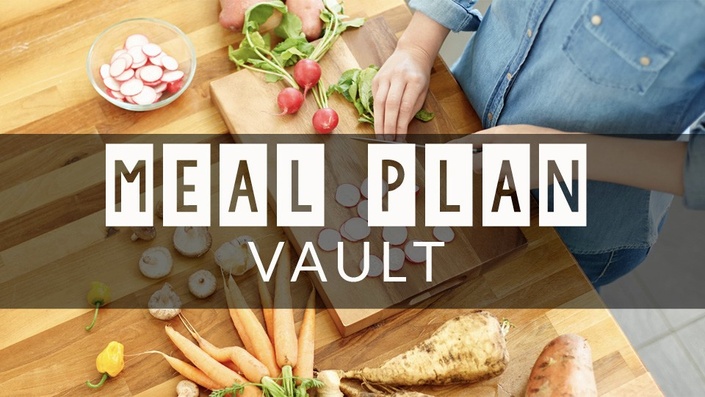 Weekly Meal Plan Vault
Get instant access to over 30x weekly meal plans designed by our Registered Dietitians ...new ones are added every month!
$27
Original Price: $27
Frequently Asked Questions
When do I have to book my meal planning strategy session?
As soon as you are ready to get started! The sooner the better! I want to get you meal planning right away, however we get that you might be busy right now. You have 3 months from the date of purchase to book your first meal planning strategy session with me! You will have a total of 6 months to complete all the sessions, however, the program is designed to progress on a weekly basis.
Is my meal planning session covered by my medical insurance?
Yes! If your medical insurance has registered dietitian services listed as a reimbursable benefit, then your sessions with me are covered. After you purchase the coaching package, you will get an internet receipt. This is not the receipt you would submit to insurance. Insurance receipts have to be for the date of service. so after you have your session with me, we will email you an official insurance receipt for each session. More info. and directions on how to do this will be inside the course after purchase. You will receive 3-1hr appointment receipts, and 9x 15 min appointment receipts.
Can I direct bill my meal planning strategy session?
Unfortunately no. We are not set up to do direct billing for this program, however you will be provided a receipt upon request that you can submit to your medical insurance plan for reimbursement. Also, we would like you to pay upfront for this service to help with commitment and follow through. We want you to be successful and sometimes putting money upfront will help you stick to your goals.
Is my meal planning strategy session tax deductible?
Yes. Susan is a registered dietitian and one on one counseling is a reimbursable medical expense. You will be provided a receipt for your income taxes after each session has taken place.
Do I have to complete all of my sessions in 12-weeks? What if I am going on holiday's?
No, you do not have to complete your sessions in 12-weeks, however it is designed to be completed in 12-weeks. I understand if you have other commitments, or plans, so we can stretch it out if need be. You have a total of 6 months to complete all sessions before they expire. Compassionate reasons may be accepted.
Refunds
I would never want you to be unhappy with my service, so if you are uncertain if this type of coaching session would be beneficial to you, then I would be happy to speak with you over the phone prior to purchasing. Please call our office at 204-515-7466 or email us at [email protected] and we can discuss if meeting would be a good fit. If you have completed all of the coaching sessions and are unsatisfied with the results, unfortunately I will not issue a refund, but will continue to work with you free of charge until you feel you achieve the results you expected from working with me. Refunds will not be issued for unused sessions or if you change your mind on coaching.
What nutrition credentials do you have?
Susan Watson, is a registered dietitian and behaviour change coach. She has a bachelor of nutritional science degree from the University of Manitoba, and is a Craving Change certified coach.
Where will the appointments and coaching sessions take place?
All coaching sessions are available via our online face-to-face counselling portal, Skype, Facetime or phone. Susan no longer works out of the Winnipeg offices. We assure you the the online meeting rooms are secure and very easy to use. If anything, the advantage is that you don't have to go out for an appointment... you can spend more time prepping your meals :-)