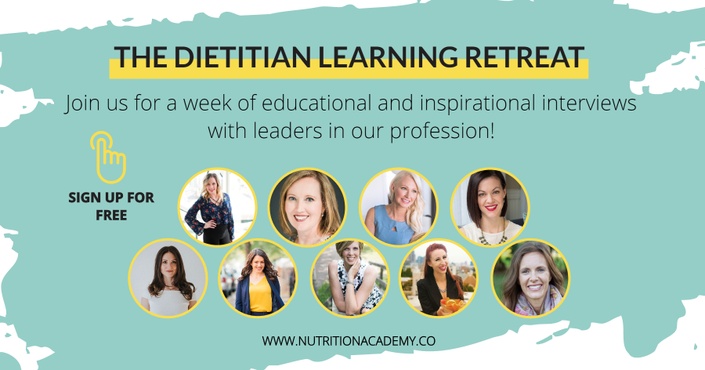 The Dietitian Learning Retreat
A week of educational and inspirational interviews with leaders in our profession!
Watch Promo
---
About The Dietitian Learning Retreat
---
Once a year, Nutrition Academy puts on an event bring dietitians together for collaborative learning.
This year, our theme is 'The Dietitian Learning Retreat'!
I don't know about you, but Susan and I feel run off our feet. When did keeping up with the world of dietetics become so BUSY?
We wanted to create a casual learning environment on KEY topics that help you grow both personally and professionally.
The vibe is 'coffee and connect' - asking important and meaningful questions in a variety of different topic areas, to help YOU grow and learn in a casual setting.
We've connected with Dietitian Industry Leaders to bring you inspirational and educational content that helps YOU grow as a profession, and covers a wide variety of topics!
---
What are the Topics?
---
We have NINE incredible topics from top dietitian industry leaders for you to tune into. They include:
Specialized Skills Needed For Working With Clients Impacted By An Eating Disorder, By Shawna Melbourn, RD


3 Nutrition Interventions That Impact Acne + Skin Care - Meg Hagar, RD


How to Rock Your Dietitian Niche in an Online Market - Achieving Your Financial and Impact Goals - Libby Rothschild, RD


Master Your Media - From Nailing Pitches, Charging What You're Worth, and Landing Contracts! - Abbey Sharp, RD


Scaling your Dietitian Business to Group Practice - Do You Have What it Takes? - Susan Watson, RD


Solving Digestive Dilemmas - Where To Go When Nutrition Intervention Fails - Andrea Hardy, RD


How to Build Successful Dietitian Collaborations - What Works, and What Doesn't - Andrea Hardy & Susan Watson


Let Your Body Lead - Using Embodiment to Enhance Fulfillment & Success in Your Work - Casey Berglund, RD



Eating Disorders & Body Image Counseling: Expanding Your Skillset & Elevating Your Role as a RD - Marci Evans, RD
PLUS!

A special 1.5 hour Workshop with Loreen Wales and Susan Watson on
What Holds Dietitians Back From Difficult Patient Interactions and How to Overcome It.


As business owners of multi-dietitian practices, Loreen & Susan have done a lot of dietitian coaching throughout the years. They talk about how difficult patient interactions often lead to a lack of confidence, and a level of uncertainty in practice. Through coaching their own staff as well as personal learnings, they share tips and tricks on how to learn and skill build when you experience difficult patient interactions!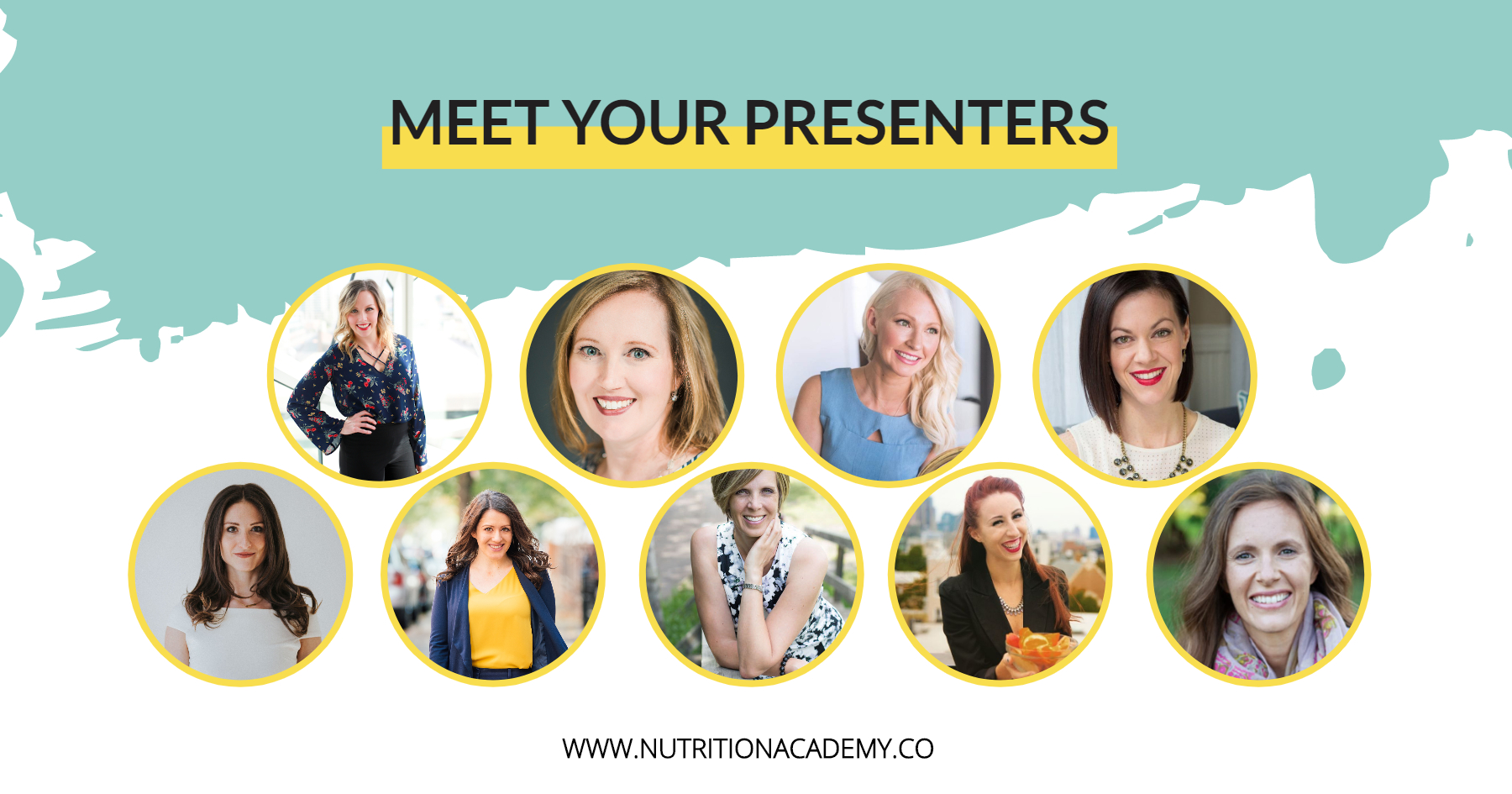 ---
When is the Event?
---
Learning will be on demand and the content will be released through the week of March 16th to March 20th, and available until March 29th.
---
What can I expect?
---
Expect to hear from your industry leaders on a variety of different topics,

from clinical skills, to growing a business or media empire

! You can expect to walk away with a fresh take on a challenging topic, with the dietitian sharing their 'big learnings' and 'a-ha' moments,

so you can accelerate your personal and professional growth!
Your Instructor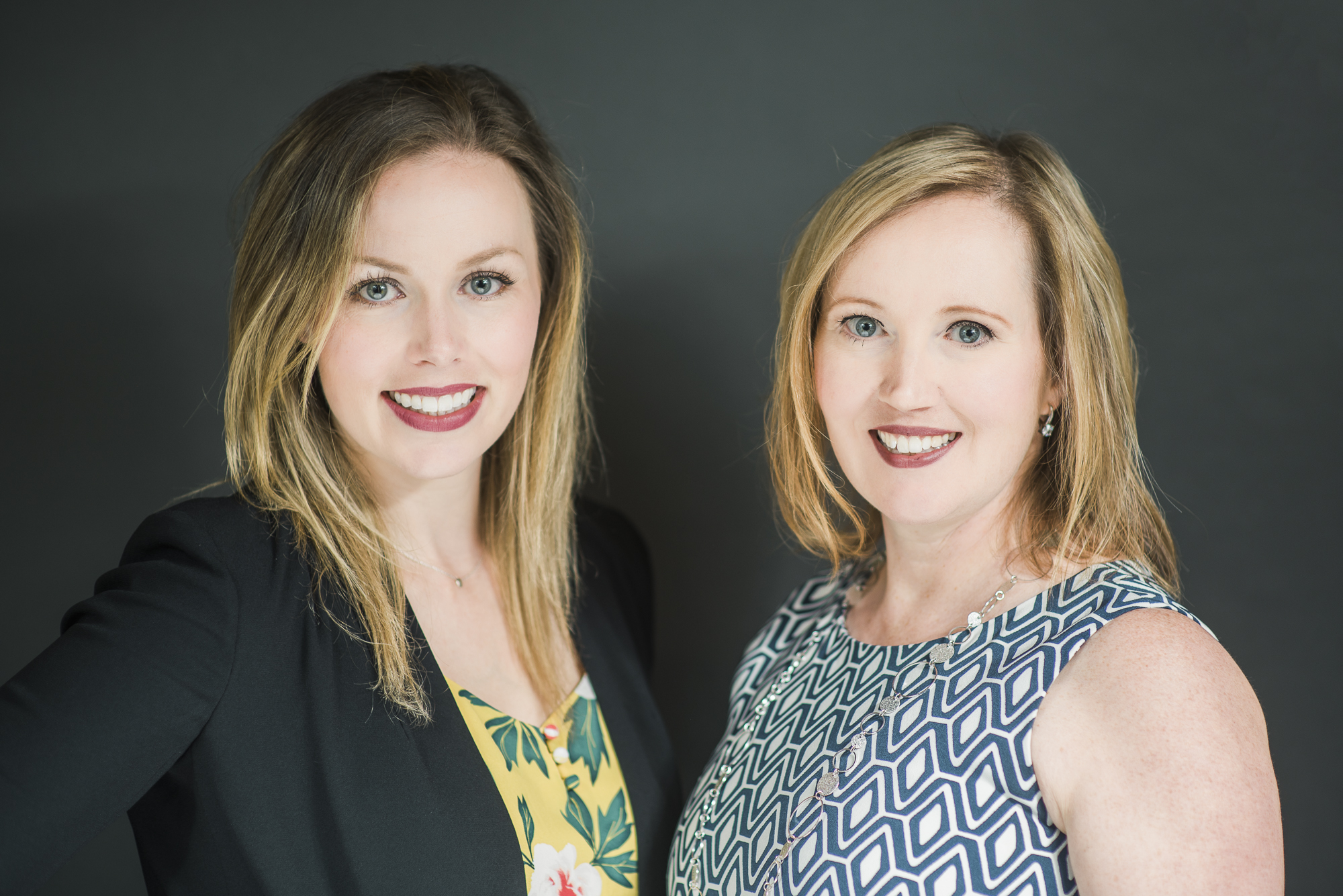 Nutrition Academy is an online platform where dietitians can come to upgrade their knowledge and complete continuing education!
We cover a variety of different topics and bring in dietitian experts from all over the globe.
See our most popular continuing education courses for dietitians here!
Frequently Asked Questions
When is The Dietitian Learning Retreat?
The Dietitian Learning Retreat runs from March 16th to March 20th. You will have an additional week to view the interviews, with The Dietitian Learning Retreat closing on March 29th at midnight!
How long do I have access to the retreat?
Content will go live the week of March 16th and will come down March 29th - so plan accordingly!
What does the event cost?
This event is absolutely free. It's our yearly collaborative event to help dietitians get connected with industry information in a casual online setting!
How do I attend?
Simply sign up, and on March 16th, we will start releasing the interviews for you to learn!
Are you ready to expand your dietitian learning in 2020? Join the retreat to learn from our industry's top dietitians!