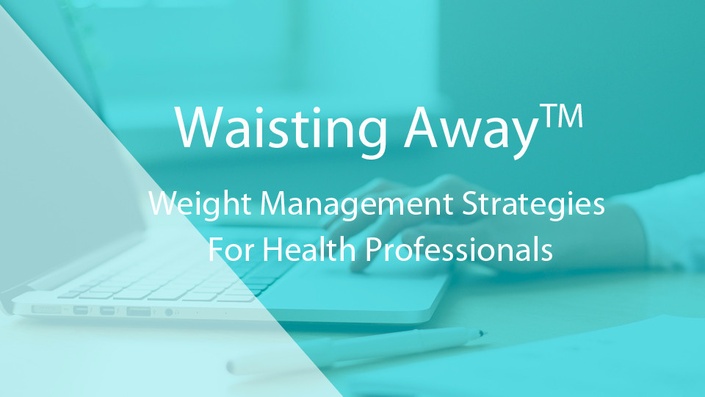 Waisting Away™​ (2nd edition)
Weight Management Strategies For Health Professionals
Are you ready to become more effective with helping your patients manage their weight?
Still frustrated with not knowing what method is effective for weight loss?
Would your practice benefit if you had simple guidelines and strategies that you can follow that are effective for weight management?
Would you like to know how to effectively encourage patients to follow healthy eating guidelines , meal portions and healthy eating habits?
Does initiating conversation with patients about a high BMI make you feel uncomfortable , and you wish you could be more effective?
Do you struggle with knowing how to help people lose weight when they are on different medications , like antipsychotics, and insulin?
If so, Waisting Away TM is for you
Registration is open now!
Waisting Away™ is a course on empowering health professionals with weight management knowledge, up-to-date research, and the skills to practice health at ANY size!
This online workshop is for health professionals who are not experts in weight &/or obesity management, but work with people who would greatly benefit and appreciate positive ways to facilitate their health goals.
Waisting Away™ is READY TO GO practical with hands on strategies, tools and handouts to help your overweight/obese client/patients be healthier.
If you have wanted to attend one of Helene's live Waisting Away™ workshops, but couldn't, now is your time! Sign up now and get the tools you need to for working in weight management!
THIS INTENSIVE MASTERCLASS INCLUDES:

Platforms of weight management & obesity, definitions;
People with obesity is the lingo;

Present diet states;

Measuring & assessing your patients;

What you need to know about bariatric surgery;

Role of genetics;

Key hormones to help or not;

How to implement WA strategies with the impact of physical activity

Eating patterns that improve weight loss;

Keys to meal balancing;

How much protein is the best to help your patients;

Does journaling really work?

Damage control strategies

How to implement monthly success strategies program to use with clients


Do meal replacements really work and their role in weight management

Pills and potions for weight loss on the market today



Prescription medication for weight loss

The latest diabetes meds (& which ones actually help);

Research on dairy and the connection with weight loss;

What about the food environment and the role it plays in weight management

The contributions of the food industry;

Motivational interviewing in weight management-does it really work?

Do you want to know what behavioural strategies work that will support weight loss?
Do you know how to manage patients motivation/ will power, and want to learn what tools actually work?
Do you want to gain an understanding of post-op weight regain, and how to manage patient care?
Are you ready to learn about simple tips that you can incorporate to into your practice that are effective for weight management?
Who will benefit?
Registered Dietitians / Nutrition Professionals

Nurse Practitioners

Diabetes Nurse Educators

Exercise Specialists: Kinesiologists, Personal Trainers, Physiotherapists, Exercise Physiologists

Chiropractors — Naturopaths

Any Professional involved with helping people to become healthy at any size!
Approved for "Continuing Education Certification Credits"
A certificate of attendance will be provided for CE credits at the completion of the 3 session course.
Canadian Diabetes Education Certification Board: 6 credits/full day
Ontario Fitness Council: 7 CE credits
Manitoba Fitness Council: 2 theory credits & 1 practical CE credit
BCRPA: Approved 6.5 BCRPA Continuing Education Credits
Saskatchewan Kinesiology and Exercise Science Association (SKESA): 7 PDC
CanFitPro: 4 CE Credits = 4 FIS; 4 PTS; 4 NWS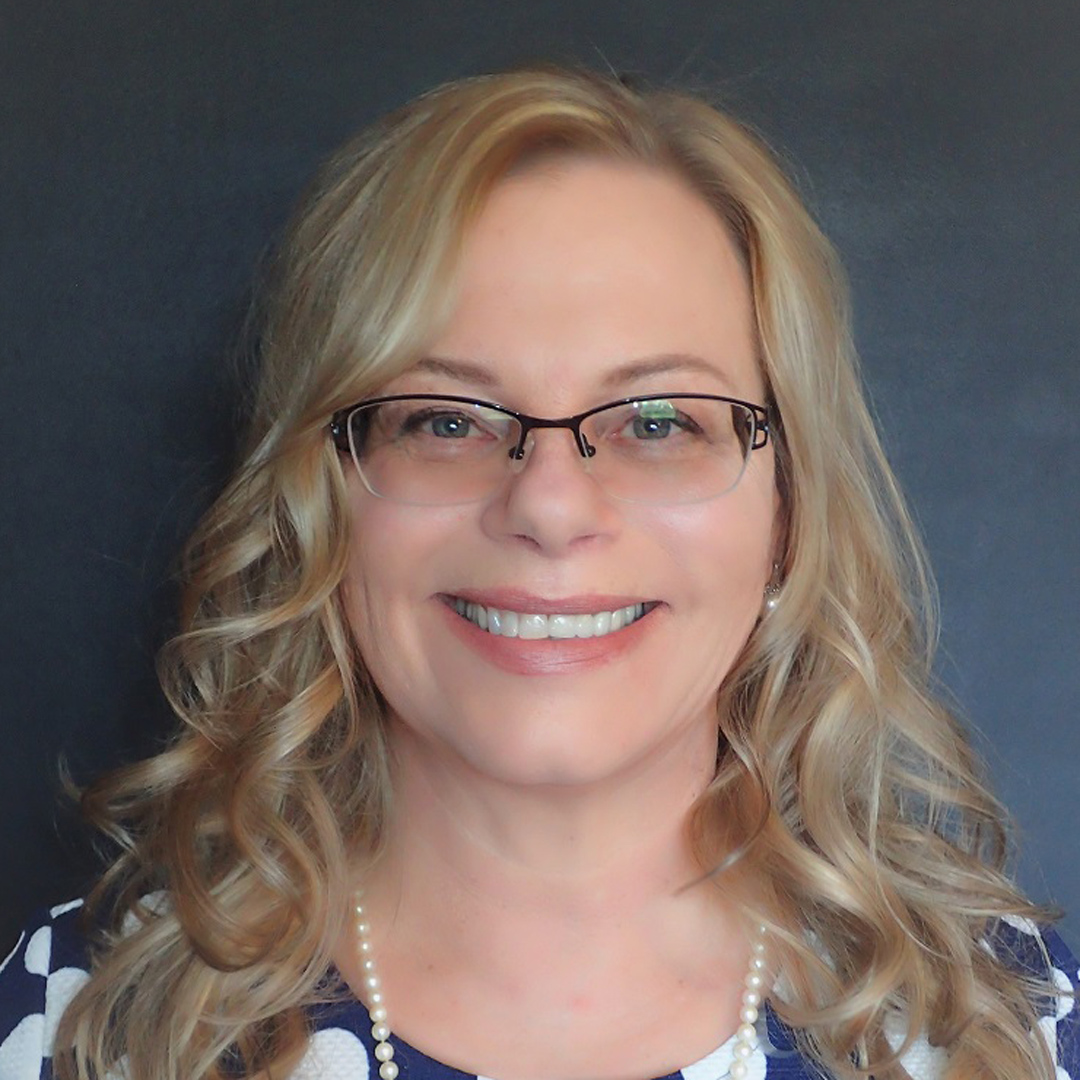 "I am loving your Waisting away course. It is helping me get comfortable to practice and you provide great advice. Thank you for doing the course and lending your expertise. This area of private practice is the right place for me to be because I see that RD's like you are willing to connect and share and develop courses for people like me that have had blinders on for too long and stayed where they did because they were afraid to make the change. You make the fear of change (for me) go down to a 1 on 10!"
- Lana Danielis , Registered Dietitian
Your Instructor
Hélène Charlebois, BSc, RD is a Registered Dietitian-Nutrition Consultant from Ottawa with over 25 years experience in helping patients/clients with weight management. She is certified through the Academy of Nutrition & Dietetics as an Adult Weight Management Specialist at the Levels 1 & 2 and is considered a weight management expert. She is a member the Canadian Obesity Network, The Society Of Obesity, the Academy of Nutrition & Dietetics, the Dietitians of Canada (past board member and past president of the Consulting Dietitians of Canada), the College of Dietitians of Ontario, Canadian Nutrition Society and the Canadian Diabetes Association.
Course Curriculum
Introduction & Welcome
Available in days
days after you enroll
Obesity - Background and Overview
Available in days
days after you enroll
Bariatric Surgery & Care
Available in days
days after you enroll
Waisting Away Reviews ...
Waisting Away TM has been presented in over 40 locations across Canada to more than 2000 Health Professionals.

This is what participants had to say…
"Loved it…. I learned so many strategies to help my patients lose weight…. permanently"
"I was very excited to gain so many strategies to apply personally and with my future clients, especially the damage control and vegetable first on plate."
"Thank you for an excellent workshop today at the National Obesity Summit. It was so refreshing to hear a dietitian not be afraid to think outside the Canada's Food Guide and be so confident with her material and presentation."
"I just wanted to write to say thanks for the excellent presentation last Friday! Your suggestions on weight loss tips, hormones and medication really impressed me. I feel like I have a few more answers and tips for those patients who just can`t lose the weight. You think outside the box and it`s refreshing! Keep up the great work."
"…your workshop was so good with real concrete ideas and strategies that I already started using! Thank you so much for taking the initiative to help RDs to do a better job at helping our clients losing weight!"
"Thanks for the info and thanks for the presentation in Alberta – without doubt one of the best talks there"
Courses Included with Purchase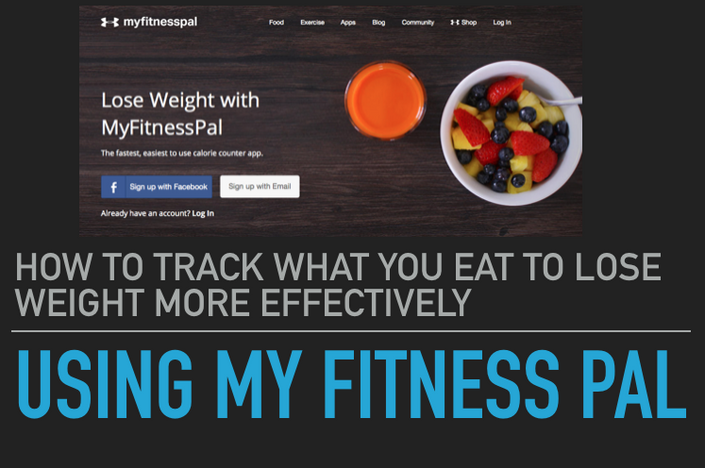 How To Track What You Eat To Lose Weight More Effectively
Using My Fitness Pal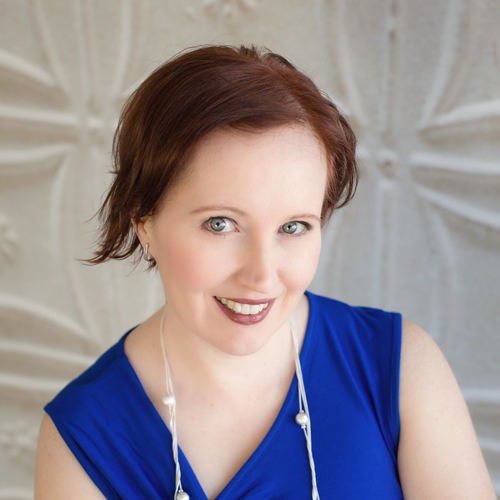 Original Price: $47
Frequently Asked Questions
When does the course start and finish?
The course starts on November 14th, with new sessions being released on November 21st and 28th. The course days and times are when the material will launch, HOWEVER - it will be up for you to watch at your convenience! You will have UNLIMITED ACCESS to this course and can download all the resources provided. If you can't attend the live sessions, that's o.k. The live sessions will be recorded and uploaded on to this site within a few minutes of it being over.
What if I have questions during the course?
We love to get questions, so not a problem! If you have a question in between the course sessions, email
[email protected]
Susan will compile the questions, and Helene will answer them as they come in. The questions will be archived on the course site so you can see other people questions too (which we will keep anonymous if you would like). Also, we will be encouraging students to ask their questions in the private Facebook group so that we can all support each other and share our practice experiences.