Are you looking for a nutritious meal plan to follow?
Do you need a meal guide to help you understand how to eat healthy balanced meals?
If so, our meal plans might be just what you are looking for.
We have a vault of over 30 different meal plans designed by Registered Dietitian to help you navigate what to make for dinner.
Meal plans are designed to be between 1500-1800 calories per day and follow healthy eating guidelines.
Our meal plans are designed for you to cook once and reuse leftovers.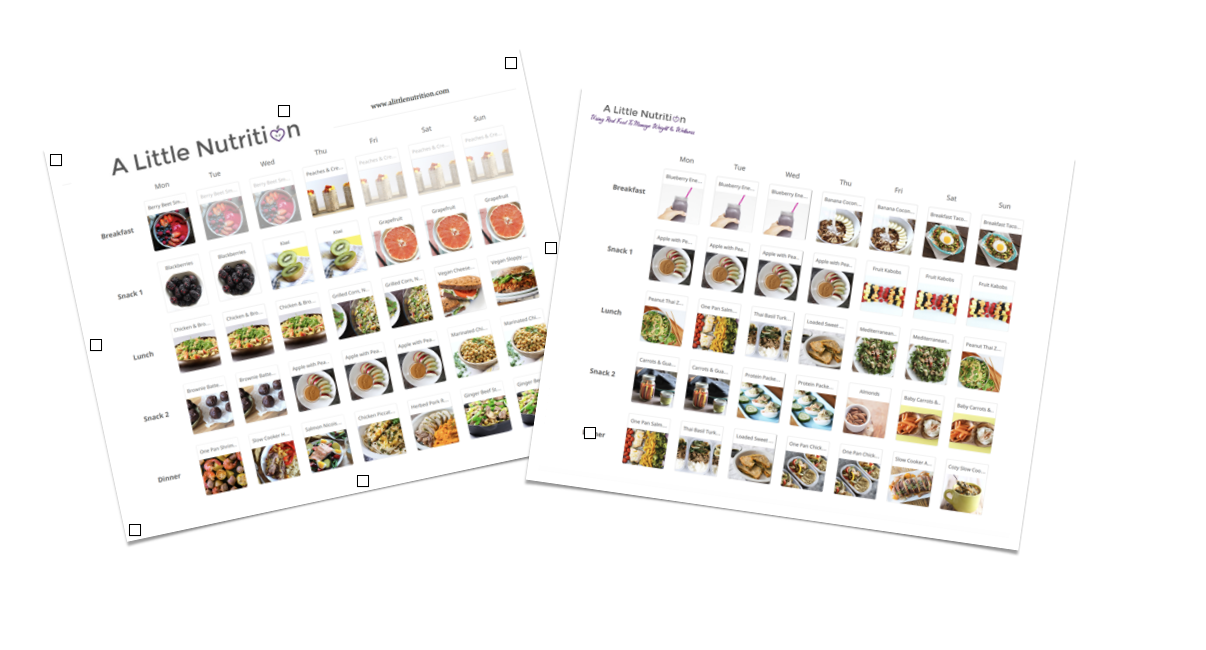 We have included special diet meal plans, such as a vegetarian & vegan meal
...but what about snacks?
Don't worry, we have you covered!
We have included our Balance SNACK inspiration guide
so you know how to pick out healthy snacks to consume and feel energized all day long!