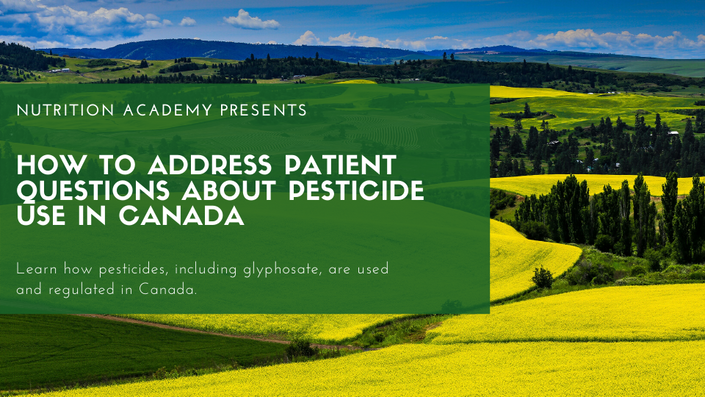 How to address patient questions about pesticide use in Canada
Learn how pesticides, including glyphosate, are used and regulated in Canada
** THIS WORKSHOP IS NOW CLOSED - STAY TUNED FOR OUR NEXT LIVE WORKSHOP! **
---
Do you find it hard to address patient concerns around the use of pesticides and our food supply?
The safe use of pesticides in farming is fundamental in making sure there is enough safe and affordable food for everyone, by protecting crops from pests like insects, weeds, and fungal diseases.
Canada has one of the most stringent regulatory systems in the world for the safe use of pesticides in farming. But... understanding the different pesticides, and are applied safely can be confusing, and difficult to answer patients' questions about.
We know that pesticides help protect our food supply and generally help farmers grow more food in both conventional and organic farming.
However some people have concerns about pesticide use and residue that may be on the food they eat.
As dietitians, we need to make sure that we are informed on the most up-to-date evidence and facts so we can relay correct information to the public and our patients.
Nutrition Academy has partnered with CropLife Canada to bring you an educational webinar on the science behind how pesticides, including glyphosate are used in Canada and questions about their safety in our food supply.
Register for this webinar and get a 1 hour of continuing education certificate of attendance!
TOPICS WE ARE GOING TO COVER:
-Learn more about what pesticides are, and find out about regulation in place to ensure that foods that have been treated with pesticides are safe to eat.
-Learn about the different kinds of pesticides and the various applications and uses.

-Learn about toxicity of pesticides and the protocols used for reducing hazards, risk, exposure.

ALSO... PRACTICAL APPLICATION FOR PRACTICE!
How to address patient concern around Top 5 Pesticide Myths, like:
Organic versus synthetic pesticide -

did you know both pesticides are used to battle pests!
Comparing

commonly used 'toxins'

in our environment against pesticide use
Misconceptions around farmers and their use of pesticides

, and information about farmers' sustainability practices, regulations, and long-term goals for their land.
Join us LIVE on June 23rd, 2020 at 12 pm MST/1 pm CST/2 pm EST (replay will be available!)
Your Instructor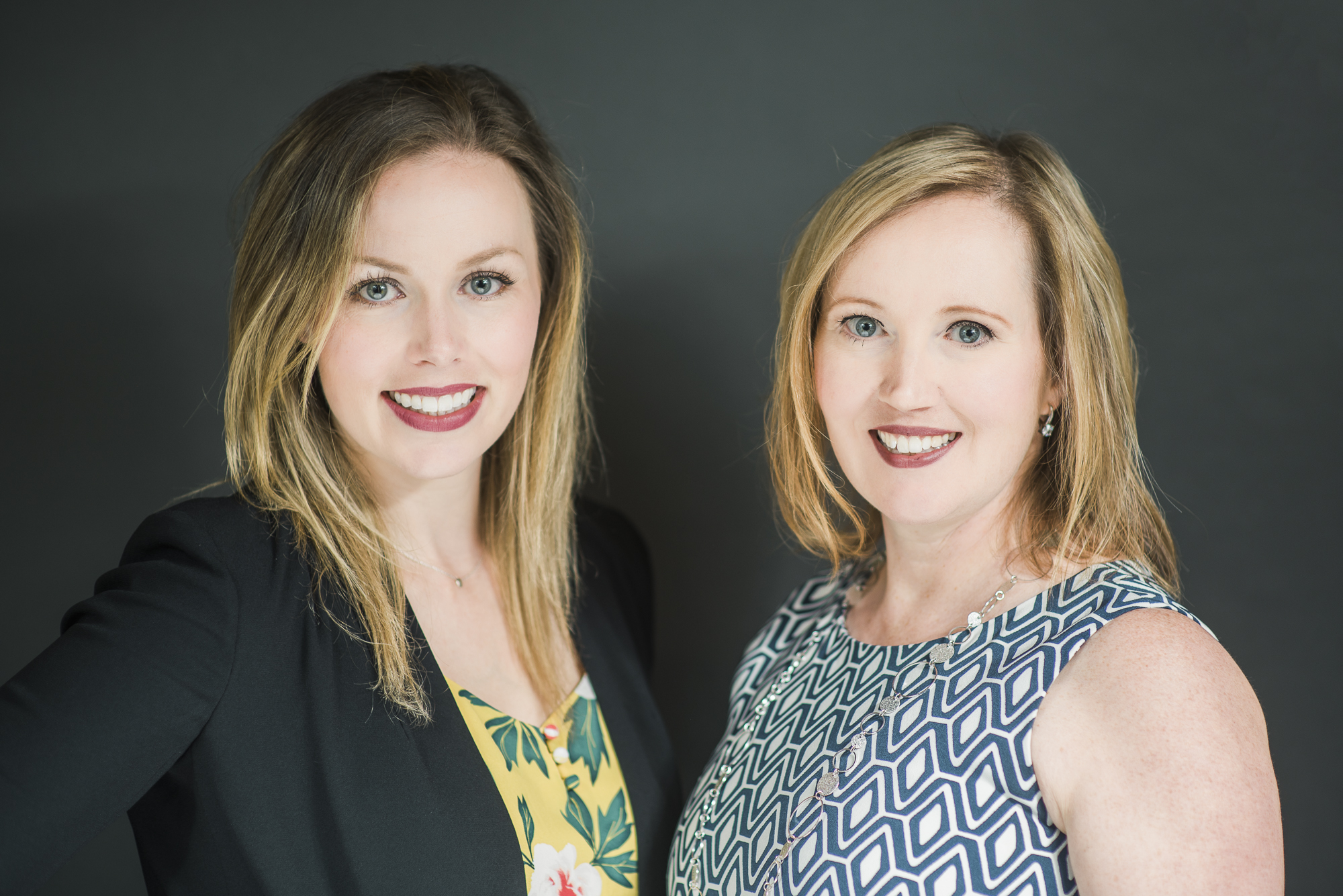 Nutrition Academy is an online platform where dietitians can come to upgrade their knowledge and complete continuing education!
We cover a variety of different topics and bring in dietitian experts from all over the globe.
See our most popular continuing education courses for dietitians here!
PLEASE JOIN US! REGISTER BELOW!
Join us for an informational webinar and live Q&A with CropLife Canada representative Ian Affleck.
Learn more about how our food is produced in Canada and how to address patient concerns and misconceptions and around pesticide use.

Frequently Asked Questions
When does the course run?
We run the event LIVE on June 23rd @ 2pm EST. The replay will be up until July 15th, 2020.
How long do I have access to the course?
You will have 3 weeks access to this webinar and the replay.
Does this course provide CE credit?
This course will provide you with a certificate for the training which you may use to meet your college competency requirements, contingent on your college's rules and regulations.
Can I share this workshop with my colleagues?
Yes, please share with your Canadian dietitian colleagues!
This course is closed for enrollment.